Star Shift
Star Shift is an original project and is Psychronic's first game in development. It is a sci-fi classic RPG (but with more sandbox aspects) as well as branching story arcs.
Star Shift – Synopsis
The year is 2357. Humans have explored the stars and colonized many worlds under the authority of the Earth Systems Alliance, a government controlled by powerful interstellar corporations. An alliance in name only, it is in reality, a brutal empire.
The Earth Systems Alliance (ESA) is on the brink of civil war with a movement known as the Novus Federation. They are made up of former ESA colonists, corporations and military personnel who oppose Alliance rule and actively undermine ESA activities. Both sides have committed war crimes on civilian populations. This has destabilized the balance of power in the region, creating chaos.
Star Shift Demo- Version 0.38 (pre-alpha)
Playable In Web Browser, Or Downloadable On Windows & Mac
Star Shift on Steam:
https://store.steampowered.com/app/1072840/Star_Shift/
Change Logs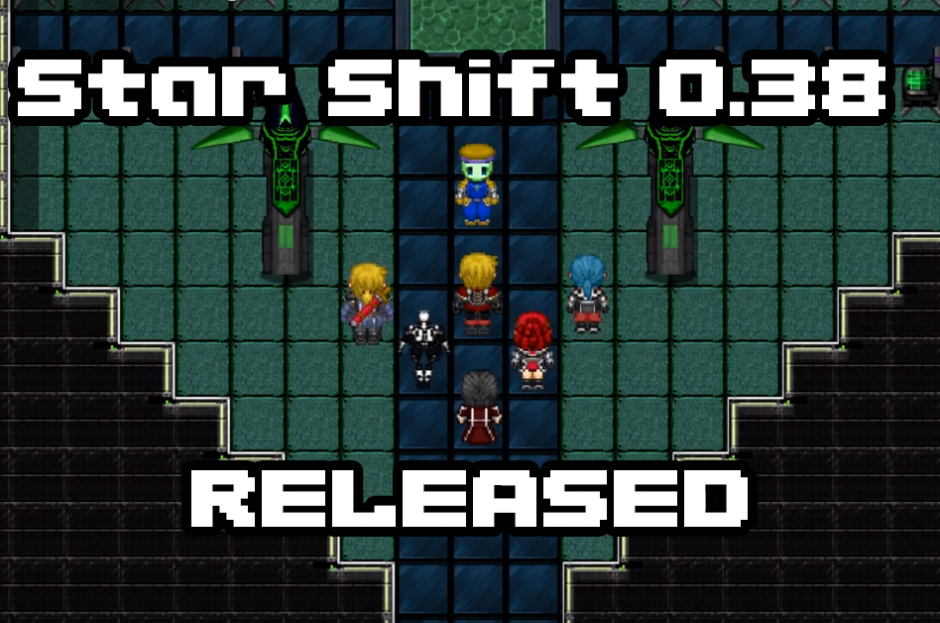 Star-Shift has been updated to version 0.38. This update adds many fixes to the core gameplay. This video shows…
Read More